High Quality Vacuum Brazing Furnace For PCD PCBN Diamond tools making

Quality Vacuum Brazing Furnace is new brazing technoledge for PCD PCBN tools making.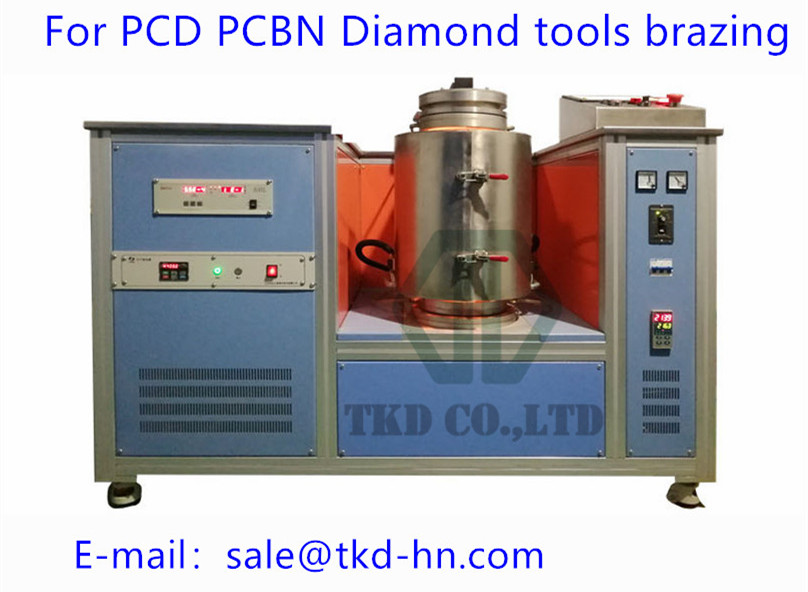 * Materials: natural diamond, artificial diamonds , PCD, PCBN, CVD, mono crystal diamond etc.
* Substrate materials: Cermet, tungsten carbide, steel, steel alloy, ceramic, etc.
The machine is fully automatic and once loaded, the brazing cycle time is approximately 70~90 minutes.
Benefits
Vacuum brazing method realizes a shorter construction period, work environment improvement, enhancement of strength due to degassing and reduction of distortion due to wholly heating. Everyone can braze by using high speed Vacuum brazing furnace without too much skills.
Advantages

No more variables of manual brazing, be free from labors' skill

Guaranteed consistent brazing quality and tip retention

Protects PCD/ PCBN/ CVD/ diamonds from oxidation and reduces graphitization

1 Machine = for all types of superabrasive cutting tool products

Improves your brazing capacity and quality

Work environment improvement

Enhancement of strength

Total cost efficiency
Vacuum brazing is a new material joining technique that offers significant advantages: extremely clean, flux-free joints of high integrity and strength. The process can be expensive because it must be performed inside a vacuum chamber. Temperature uniformity is maintained on the workpiece when heating in a vacuum, greatly reducing residual stresses due to controlled heating and cooling cycles. This, in turn, can significantly improve the thermal and mechanical properties of the material.